At exactly 9:00 a.m. on January 7, 2022 at Sunrise Vinpearl Phu Quoc Ballroom, Kien Giang, the new PhDs and masters of DBA and EMBA were officially held a very solemn ceremony to receive their degrees. Before the ceremony, the practitioners had an exciting time preparing to be able to share this important moment with friends and family. This is the first time AIT Vietnam has had the honor to hold a graduation ceremony for DBA and EMBA students.
The ceremony had the direct participation of AIT Vietnam Director – Dr. Phung Van Dong, Dr. Tran Anh Quan, Former lecturer of AIT School of Management – Dr. Do Ba Khang, Representative of Alumni AIT Vietnam community – Mr. Le Thanh Quyen with SCG representative – Mr. Jongjarern Jomjakra – Finance Director, SCG Vietnam. In addition, Professor Shobhakar Dhakal AIT Vice President and Dean of the School of Management (SOM), Dr. Roger Levermore sent best wishes from beautiful Thailand – home of AIT. DBA and EMBA students together welcomed the ceremony with pride as well as joy.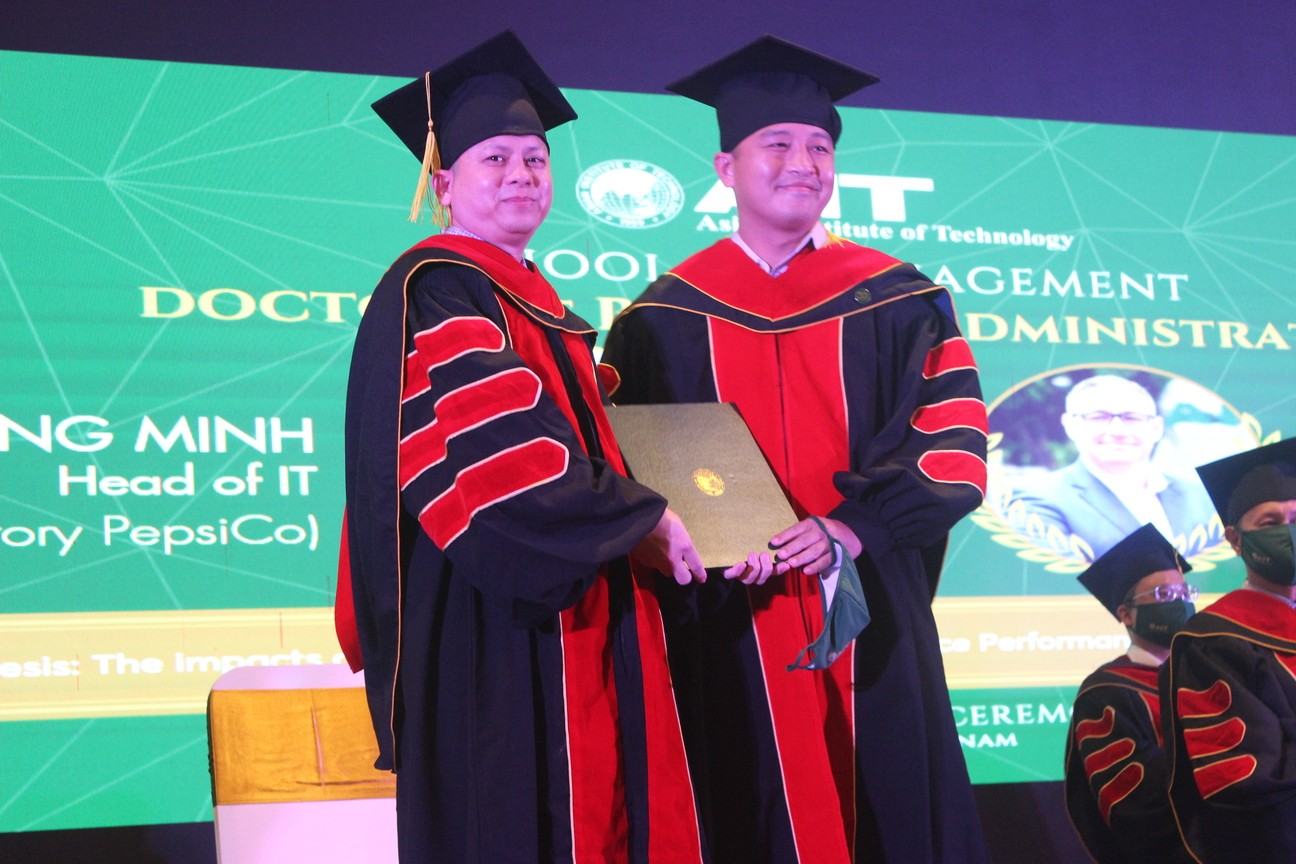 The ceremony took place with great success with ensuring safety and health distance for students, families, professors, doctors and all AIT staff. Today has marked a new journey not only for students but also for AIT Vietnam.
Joining our EMBA class 2022 today! Click HERE for further information.
Or if you have finished the EMBA program and want to continue studying? Joining our DBA class 2022 today! Click HERE for further information.