From February 16 to 19, 2023, AITCV's staff and more than 50 AIT Alumni in Vietnam had a visit and work at AIT (Thailand).
This was a trip that aims to bring AITCV alumni and staff – who have been dedicating youth, trust and love for AIT – closer to this proud training institute.

On the first day, the chapter of AITCV staff met with relevant departments, departments and individuals at AIT, as well as discussed cooperation opportunities in the near future. These are very meaningful visits and meetings, clearly showing the aspirations and belief in the good and sustainable relationship between AIT and AITCV.

The next day, the entire AITCV delegation participated in AIT Sports Day (AIT Sports Day) at AIT's own green campus with familiar sports games such as slow cycling and fast walking. AIT Sports Day took place extremely successfully with the spirit of solidarity and fun of AITCV staff and alumni.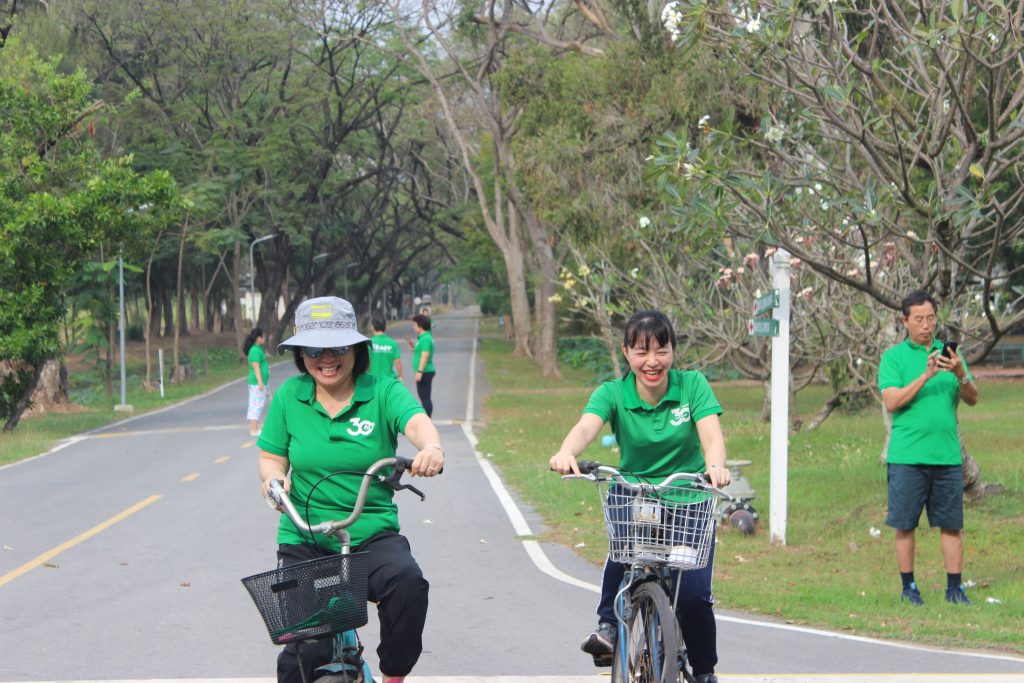 Before saying goodbye to AIT's green campus, the AITCV chapter held a Gathering Gala with the presence of Prof. Kazuo Yamamoto – President of AIT, Mr. Russell Rein – Vice President of AIT, Prof. Shobhakar Dhakal – Vice President of AIT, Dr. Phung Van Dong – Executive Director of AIT Vietnam, representatives of AIT schools, and alumni and staff of AITCV. This is an opportunity to help AIT, AITCV and alumni exchange and connect, contributing to tightening sustainable relationships, creating a premise for meaningful activities and events in the future.
The Alumni Field Trip took place smoothly in the joy and satisfaction of the participants. AITCV will continue to make efforts to organize more activities that bring together the AIT and AITCV alumni communities in the future.